Hi @team. We at Bebop often struggle with a number of issues. I'll list them.
Hectic end of sprint, and poor planning as a result
Humans have a natural tendency to delay doing work until the deadline, especially when stressed.
At OpenCraft, commitment is a core value, and team members are trying to deliver the maximum amount of work before the end of the sprint. That's why every cell member sometimes has a lot of work to do on the Monday of a third sprint week, right before the end.
However, we also start the next sprint right after the completion of the previous sprint, and we have to plan it properly. The planning process itself is energy consuming, and as a result, we have the problem of experiencing two sources of stress on a single day.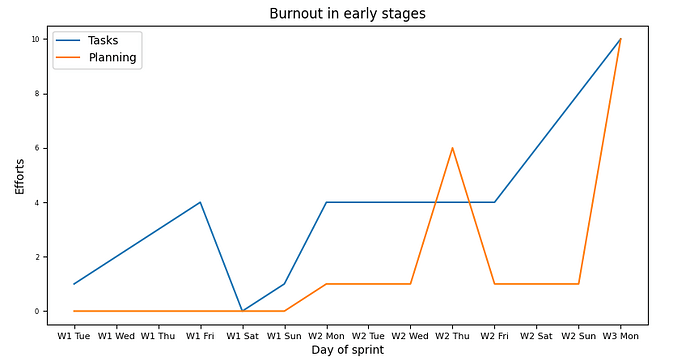 I suspect that this is even worse for newcomers, since they are required to have no more than two sprints with a spillover during their trial. So, they often can't do their part of the planning work, which put additional stress on sprint planning manager.
Working on weekends
Another problem is that weekends act as a "safety margin," and team members who had unproductive days in the sprint use them to catch up. That leads to stress build up and the need to take a vacation at some point.
For example, I often find myself worrying about some work that I need to spend time on during weekends. Obviously, that's problematic and makes proper mental recovery impossible.
Poor sprint retrospectives
One more, not obvious but significant, problem is poor quality of sprint retrospectives. When our meetings were synchronous, we often had extensive discussions about how the sprint went. But now, due to the above-mentioned reasons, people don't have the time to fill a retrospective spreadsheet, and now it feels like a formal and optional thing to do. But in fact, it is one of the key SCRUM processes, which by design should be the source of innovations in our processes.
Solution
I propose moving the end of sprint to W2, Friday 23:59 UTC, so weekends and W3 Monday will be between sprints. This way, we can avoid combining planning with wrapping the sprint up and, in theory, greatly reduce stress levels and prevent people from working on weekends.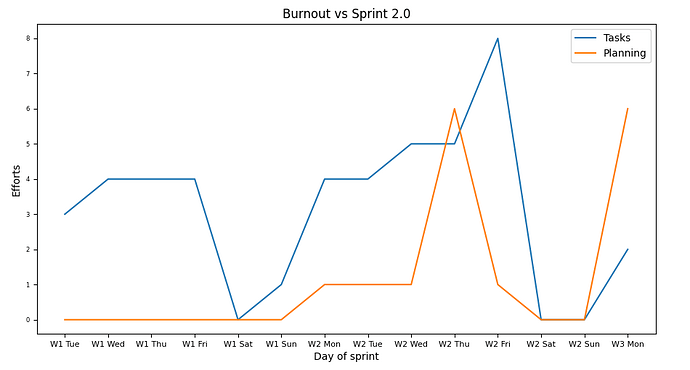 We can conduct an experiment in the Bebop cell and try to work like this for a few sprints, starting from BB.251. Luckily, we measure stress levels and have collected a good amount of statistical data, so we would be able to compare values and make a final decision based on outcome.
What do you think?