@Nizar I noticed the "My Week" view (my preferred way of using monday) …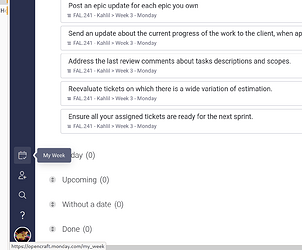 … does not seemed to be functioning correctly. When I mark a task as completed, it does not move to the "Done" section, which makes this view rather useless.

I'd make a guess that this is a bug with using the value "Done or Not Applicable" for the status field.