At the Open edX meetup yesterday, the dates for the 2022 Open edX conference have been announced!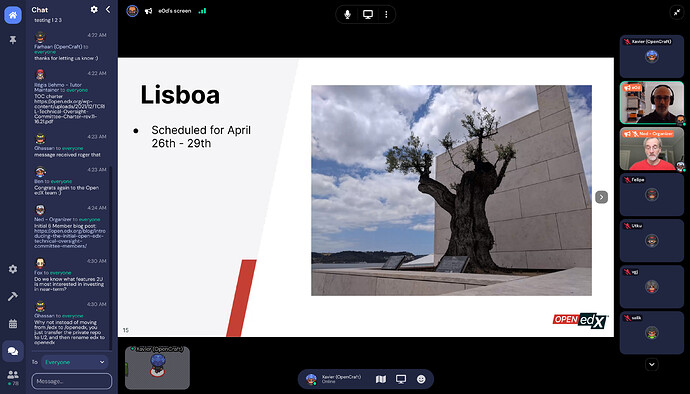 It will thus be April 26-29 – and if we meet for the coworking retreat the week before, that gives the following dates to save in your agenda: April 16-29, 2022.
If you can't come, please mention why below, so we can try to find a solution – we haven't seen each other in a while, so it will be important to get as much of the team together as possible.
Looking forward to seeing everyone again! :D It feels like an eternity since we played with falcons in San Diego and ate tacos in Mexico :p That's 3 years!
The epic for this will be BB-5284.